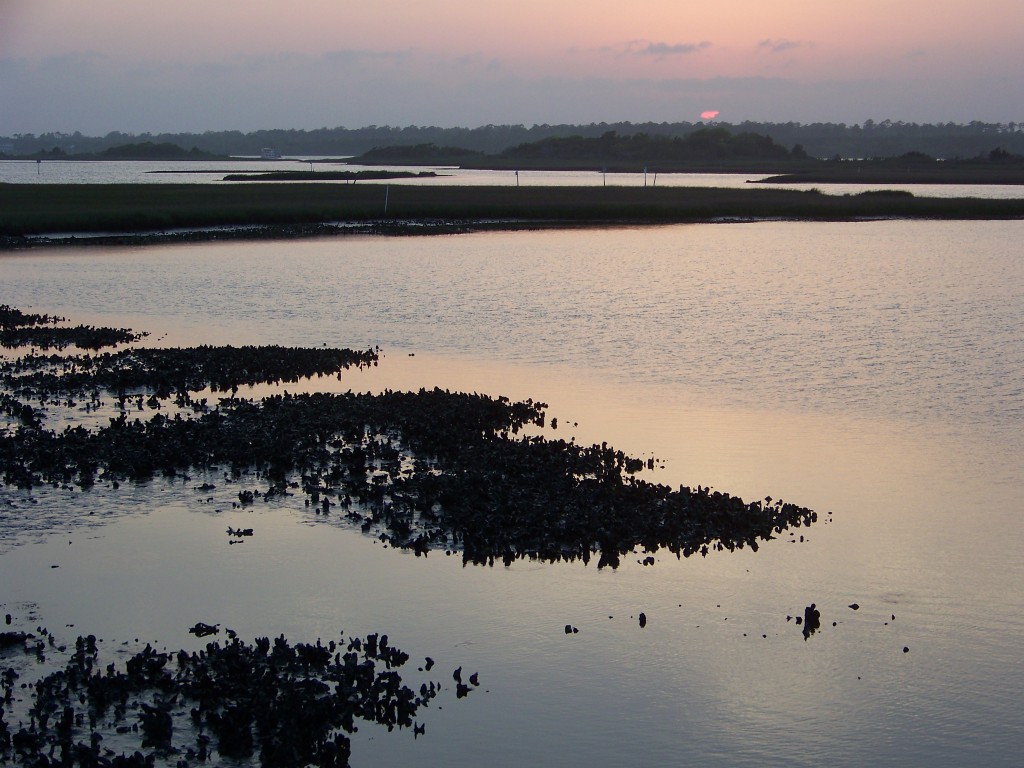 Tonight will mark our first supermoon on our new island. This time, we'll be watching it make its way over the salt marsh instead of over the ocean as we've watched it in years past.
Today, for some reason, the thought of the supermoon keeps bringing me back to the first night we spent in our last home, the home that officially made us island homeowners for the first time ever. We sat on our deck that first evening, with two fold-up chairs, the only furniture in the house at that point save a borrowed air mattress. The boys were asleep, so LCB and I cracked open the bottle of wine our realtor had given us and watched the moon, not a supermoon but bright nonetheless, rise over the ocean on a night now seven years past. The moon, as it is wont to do, extended a path of white light across the waves that reached nearly to shore. The moment was already surreal enough, with little old me and big old LCB as the incredulous new owners of a beach house. The path only made the moment more so, extending almost to our door, much like a gateway to a new world.
So we'll be watching the moon again tonight, this time on real patio furniture in a home on a salt marsh, amid a last-minute Cinco de Mayo party I'm planning for the small people. This, of course, will take place after I finish painting my living room, today's household hurdle that can no longer be avoided project.
Oh yes, times have indeed changed.
What about you? Do you make much ado about the supermoon (or any moon for that matter)? Where do you watch it?